Encompassing the full spectrum of film — from history to drama to animation to shorts to social-issue films — this anthology series allows audiences greater access to powerful and innovative programs united by the creative freedom, artistic achievement, and unflinching visions of their independent producers. Acclaimed actor and filmmaker Stanley Tucci hosts the series.
Independent Lens: "Little Hope Was Arson"
Monday, April 6 at 10pm on WGBH 2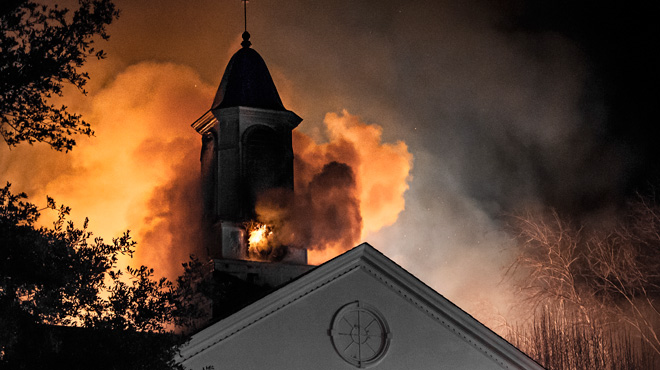 January 2010: In the "buckle of the Bible Belt," 10 churches burn to the ground in just over a month, igniting the largest criminal investigation in East Texas history. No stone is left unturned, and even Satan himself is considered a suspect in this investigation of a community terrorized from the inside out.
Schedule
Saturday
4/4/15 12:00 PM
WGBH World
Saturday
4/4/15 11:00 PM
WGBH World
Sunday
4/5/15 3:00 AM
WGBH World
Sunday
4/5/15 10:00 AM
WGBH World
Young Lakota
Young Lakota
Young Lakota
Young Lakota
Related Features
| | |
| --- | --- |
| | The hits and the highlights from WGBH |